The name "Next Level" may be new to your ear, but these four musicians are veterans of the Nashville music scene. Find out more about each of them here: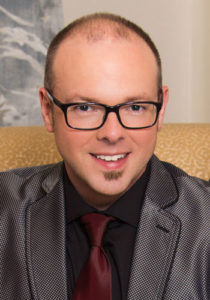 Garth Justice was born and raised in Cleveland, Tennessee. His love for music developed at an early age. Drumming was always his passion. Anything that resembled a drum was fair game to receive a smack from a drumstick. He continued drumming throughout middle school and high school. Marching band and jazz band were two of his favorite activities. After high school he attended Lee University where he met the love of his life, Shelly. They traveled together in the Voices of Lee, an a cappella vocal group. Garth and Shelly were married in March of 1997 and moved to Phoenix, Arizona to serve in the music department at The Valley Cathedral. In July 1998, they accepted the call to join Soul'd Out Ministries in Nashville, Tennessee. They traveled with the group, which eventually changed its name to DayOne, for 18 years.
Garth and Shelly have become respected members of the Nashville music scene. They own and operate Next Level Productions, a full-service recording studio just south of Nashville. Garth's drumming credits include Keith and Kristyn Getty, Mandisa, Salvador, Jaci Velasquez, Petra and many more. He also engineers, produces and mixes projects regularly, most recently recording for OneRepublic.
When not recording or drumming, Garth loves to play Xbox with Trey, his and Shelly's only child. NHL hockey is their favorite game to play! Garth is an avid sports fan. He pulls for his beloved Tennessee Vols, the Tennessee Titans and the Nashville Predators.
Email: garth@thenextlevelmusic.com
---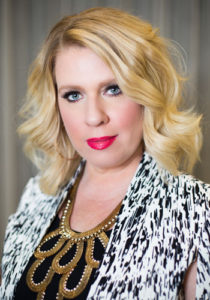 Shelly Justice, a Virginia native, now resides in Nashville Tennessee with her husband Garth Justice and their son Trey.  They have lived in Nashville for 18 years and have been part of the music scene there since that time.
Shelly went to Lee University where she had the pleasure of joining an elite group called the Voices Of Lee. Voices Of Lee were featured on the NBC  singing competition called "The Sing-Off". From there she served with her husband, Garth, at a church in Phoenix Arizona in the music department. Shelly and Garth were in Phoenix for a year and a half before they made the move to Nashville Tennessee.
Since moving to Nashville, Shelly has had the privilege to be a part of the session community and sing on recordings for Artists from all different genres of music. She has been on recordings from CeCe Winans, Sandy Patty, Don Henley, Donnie McClurkin, Natalie Grant, OneRepublic,  and Jeremy Camp….. just to name a few.  You can also hear Shelly in Disney parks around the world including Florida, California, Tokyo, Shanghai and Paris.
Shelly serves at her local church in Nashville as a proud member of the Christ Church Choir. She was fortunate to take three missions  trips with the choir to Japan and one to Norway, where they ministered the gospel through song!
Email: shelly@thenextlevelmusic.com
---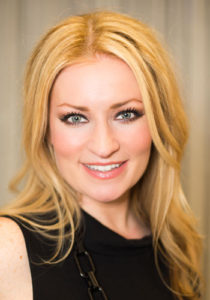 Dionne Gardner Dismuke, Born and raised in Nashville, Tennessee, Dionne has an extensive background in film, theater and music.  
Dionne's theater experience began at a young age, appearing in numerous plays both locally and regionally.  She attended Lee University and sang with Danny Murray and the Voices of Lee as the lyric soprano.  Afterward, Dionne moved to New York to accept the role of "Denise" in the Off-Broadway revival of Smoke on the Mountain at the historic Lamb's Theater, where she received rave reviews by the New York Times and other local periodicals.  After an 8 month run on Broadway, she reprised her role as "Denise" in Smoke on the Mountain and A Sanders' Family Christmas at the Cincinnati Playhouse in the Park in Cincinnati, Ohio.  
Dionne has recorded and performed with some of Nashville's and Gospel music's most notable artists, including: Sandi Patti, Carman, Wayne Newton, Steve Green, Phil Driscoll, Dolly Parton, the Gaither Vocal Band, Pam Tillis, Garth Brooks, Ricky Skaggs, Wynonna Judd, Vince Gill and Michael McDonanld.  She has appeared in numerous television commercials and specials, including "Nashville Now," "Live at the Grand Ole Opry," and the "Riders in the Sky Christmas Special," and has served as spokesperson for local Nashville businesses, such as Dr. Jody Jones Cosmetic Dentistry and Lave MD Plastic Surgery and Cosmetic Dermatology Center.  Dionne also had a principle role in the major motion picture, Last Dance, by Touchstone Pictures, starring Sharon Stone and Rob Morrow. 
In addition to her performance background, Dionne has worked for the past 16 years with her father and renowned Southeast Interior Designer, Landy Gardner.  She continues to serve as designer and project manager, assisting her father in various projects all over the United States and abroad for respected country music artists, Nashville socialites and political figures, creating spaces that have been published in Southern Living, Southern Accents, Better Homes and Gardens, Traditional Home, Nashville Lifestyles, and Veranda.  Dionne has traveled with her father to design and install prestigious homes from Florida to Beverly Hills to the Bahamas, and has appeared with him on HGTV's "Interiors by Design."
Dionne currently resides with her husband, Scott, and their son, Dyson, in Franklin, Tennessee.  She leads the team of worship singers at Grace Church Nashville and is an active supporter of Hope Rise, an organization that assists refugees in Nashville.  
Email: dionne@thenextlevelmusic.com
---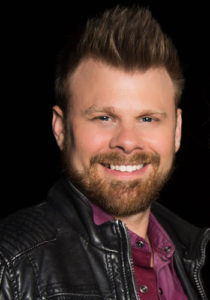 David Wise is thrilled to be part of the Next Level adventure with some of his closest friends. A native Floridian, David has been living his dream in Nashville for the last 5 years. When not on the road with Next Level, David is a full time session singer, arranger and producer. He has sung on thousands of recordings over the last 20 years. Some of his most recent work includes vocals for: OneRepublic, Lady Antebellum, Dolly Parton, Steve Green, Walt Disney World, Macy's, RCCL, Celebrity Cruise Lines and  Jersey Boys Movie Soundtrack. David is published arranger in Nashville and has arrangements in print with: Word Music, Lifeway, Brentwood Benson, Lillenas and JW Pepper. In 2015 David won his first Dove Award for the Word Christmas musical "We're Glad You Came". Most recently David was nominated for his second Dove award for the Word Choral collection "Timeless" David is married to Heather and they have 4 children (Hannah, Taylor, Dawson and Autumn)
Email: david@thenextlevelmusic.com